SmartEquip
For more than a decade, SmartEquip has been the cornerstone of our repair and maintenance operation.  SmartEquip's platform allows Sunbelt and our 320+ preferred suppliers the ability to deliver critical information to our 4,000 service professionals in a seamless and efficient way.  When you combine this library functionality with SmartEquip's integrated procurement software, the value to Sunbelt is truly immeasurable.
Brian Clark
Sunbelt Rentals Director of Product Support
$B+
Parts Ordered Through the Network Each Year
In today's connected world, SmartEquip provides a unified approach to simplify customer experience, while improving operational efficiency and creating a significant increase in revenue.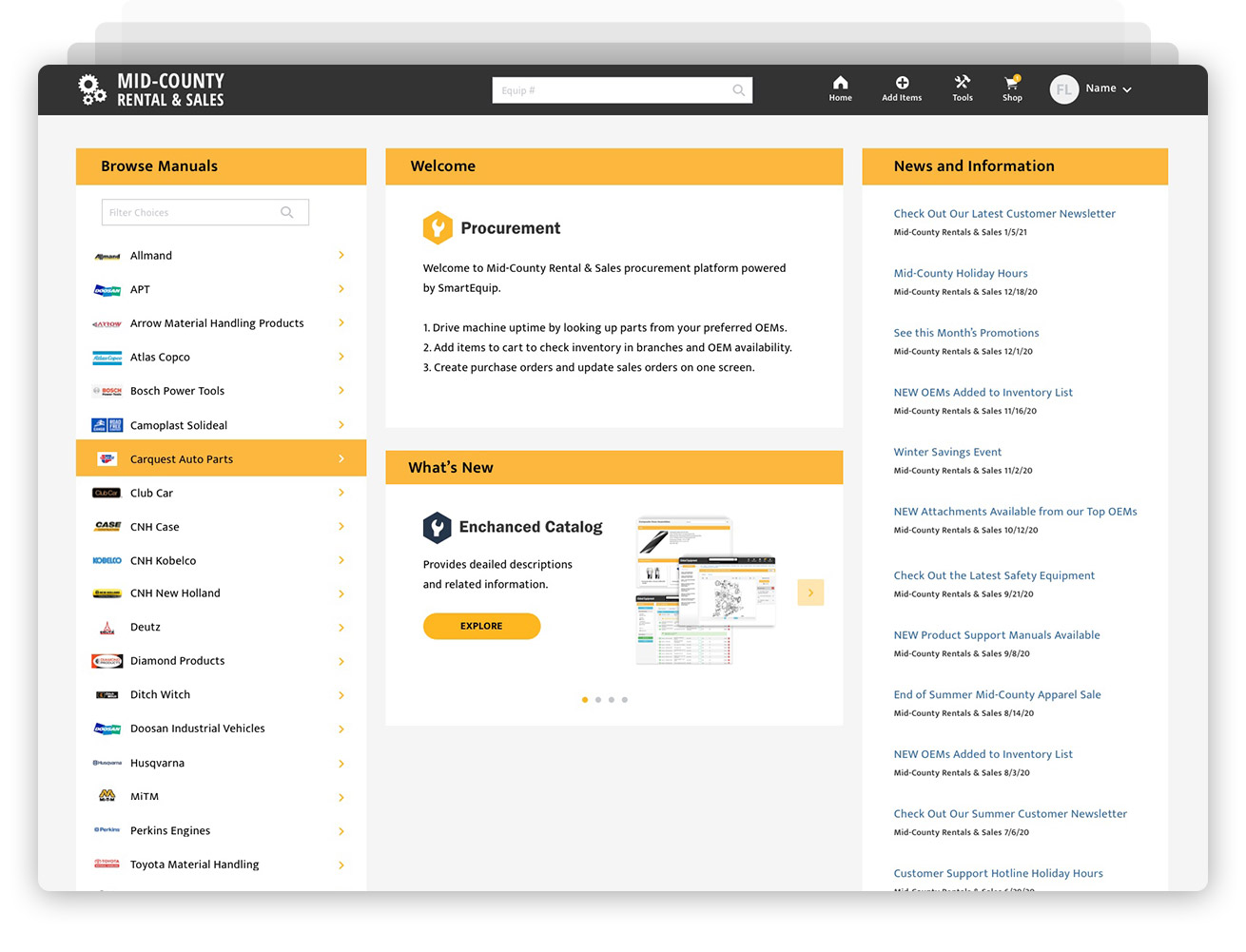 Procurement
Streamline inventory and spare parts purchasing all on one platform.
Catalog
Join the only Network that can connect suppliers directly to their customer's workflow.
e-Commerce
An e-Commerce solution designed to meet your business needs, be it a one-seller store or a multi-branded marketplace.
Isn't it time you joined the SmartEquip Network?
Join the companies who use SmartEquip to take control of their business and increase their bottom line.